Krmel Team Stories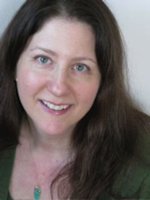 Iva Tashlick
Co-Director, the Krmel School for Women's Mysteries. Co-Founder of The Krmel.

Iva Tashlick is an enthusiastic lifelong student and explorer of consciousness, creativity, healing, human potential, wisdom traditions, and embodied spirit. Iva has enjoyed sharing her skills in the wellness field for over 35 years, blending massage, movement education, somatics, hypnosis, Qigong, EFT (Emotional Freedom Technique), and Matrix Re-imprinting.

Iva offers a wealth of experience and presence and a unique synthesis to each person and group she works with. She has been deeply involved with women's spirituality through co-creating, facilitating, and hosting women's gatherings, circles, ceremonies, and rituals.

As a co-facilitator for the 13 Secrets of Conscious Manifestation teachings with Sandeep and Krmel, Iva shares multi-dimensional embodiment and experiential practices; and provides support to clear, attune, enhance and harmonize the teachings for manifestation.

Krmel teachers strongly believe that theoretical teachings must be accompanied by experiential embodiment practices to anchor the teachings for the students. Iva works closely with Sandeep to facilitate the anchoring and embodiment of the
13 Secrets of Conscious Manifestation
teachings every day during the courses.

Iva is deeply thankful to be alive at this time of planetary evolution and so glad to be a part of the Shift that is awakening a new paradigm everywhere NOW.

Working with the Ascended Masters and other members of the Krmel Team, Iva is currently co-authoring the "We Are All Masters" multi-volume series of books being prepared to share with the world as Krmel brings these teachings to our brothers and sisters.

The Krmel Spirit Team

The inspiration for re-birthing our beloved ancient Mount Karmel Mystery School into the new Krmel Mystery School came from guidance received by the earthly Krmel Team from a number of Ascended Masters over the last few years.