Testimonials for 13 Secrets of Conscious Manifestation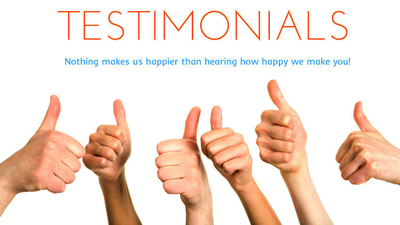 We are delighted that this course offered in Asheville, North Carolina USA from January to April 2014 was so incredibly well received by the students. We'd like to share what some of the attendees had to say at the end of this course!!!


A BIG Thank You to ALL who attended this offering. It was great because of each student, the group dynamic and the level to which each attendee showed up for themselves and each other.

I feel totally blessed to have sat with you all in this offering!
Sandeep
Founder, Krmel Mystery School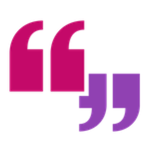 Dov Shoneman, L.Ac., MTCM (Acupuncturist and Herbalist)

Cornerstone Physical Therapy and Wellness


"My life has not been the same, nor will it ever be since participating in the course 13 Secrets of Conscious Manifestation with Sandeep Goel. I have found that by utilizing these teachings, integrating them into my life, there is no limit to what is possible. I feel immensely blessed to have the opportunity to have received these teachings; they will live with me forever. To say I highly recommend this course would be the understatement of the century. I say, step forward and claim your birthright of experiencing universal truth, love, compassion and Conscious Manifestation."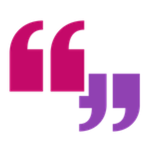 Thomas Choate

Urban Designer, Natural Builder, Carpenter, Real Estate Analyst


"1) the sense of well-being that permeated for hours, and often days, after the class
2) that the subtlety and depths of the practices depend so much more on nuance than on strength & desire
3) reflections & practices on manifesting within a business/organization & THE COMMUNITY!!!

What a surreal pleasure to have this opportunity to learn with you, Jahsun, and Grace. Y'all and your families' reflectiveness, your patience, your discipline, your commitments to sincerity and "living in the gift" without looking down on others have deeply inspired how I experience my life, and growing in a life with Sema. I love the container you all so lovingly crafted, where manifestation is recognized as central to both the sacred and the economy. Wishing you all the same inspiration, grace and ease you have brought to my life. ~ love ~"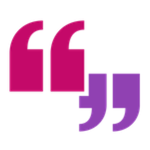 Jahsun White Eagle Martini

Former U.S. Air Force Officer, Co-Founder,
Conscious Love Revolution


"Great Course! IT was honor to lead openings and groundings…. Grateful and enthusiastic about the continued unfolding! Transcribing is supporting me receiving these teachings from another medium... I love the community which was formed!"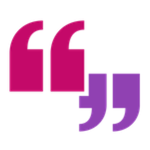 Dr. David Nygaard

DC (Doctor of Chiropractic)
Atlas Family Chiropractic


"Superior circle, I value the process & the results/changes I have experienced. I would be pleased to share more direct feedback verbally if there is an interest."



Carol Gaia Owls

Co-Owner,
Isis Cove Retreat Center


"Visualization exercises, using Sun & Sirius, Spirit, Science and Heart - unified and blending harmoniously. Sandeep shared stories of his learning experiences of which I would like to know more - for example - the healing process practiced in England. I am visualizing this and other Krmel offerings being presented at Isis Cove."


Grace Murdock

Co-Founder, Krmel Mystery School
Director, School for Sentient Birth


"The thirteen secrets of conscious manifestation course offered SO much more than I could ever have imagined! The content was much deeper and more expansive than simply 'how to create abundance'. Rather it was a guide to understanding the cosmology of living and creating at a much 'bigger picture' level, offering a multitude of entry points and places to settle into the information.

My favorite aspect of the course was your unique teaching style and the way the knowledge and enjoyment of the content emanated from you...offering a 'direct transmission' of sorts. Thanks so much!"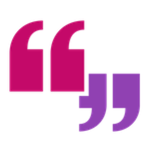 Aaron Maret

Co-Founder,
co-luminate.com


"With 2014 bringing so much intensity in the arena of activation and manifestation, it has been all the more valuable to me to have attended Sandeep's talk on the 13 Secrets of Conscious Manifestation. Conceiving and creating the outcomes that I desire is so central to my core intentions for my life. And it's a small wonder that I've never put much focus on the actual laws and processes of conscious manifestation before. Then again, I do believe that access to trusted, quality teachings on this topic is not all that common or easy to access. In this regard, I am very grateful to Sandeep for holding and offering these teachings.

Sandeep's presentation of diverse information – from science and physics, to spiritual laws, to principals of money and business – in a concise and coherent format is a rare gift. His deep experience in all of these fields truly grounds the teachings presented and allows him to speak from real world experience, not just New Age fluff. For anyone interested in taking a closer look at the mechanics of how we all manifest 100% of our reality and how to do so with greater conscious intent, I would whole-heartedly recommend clearing any inner or outer hurdles that may be holding you back from attending this talk."
How Do We Do This? - This Massive Change Together!... Click here to get a glimpse...