Course Details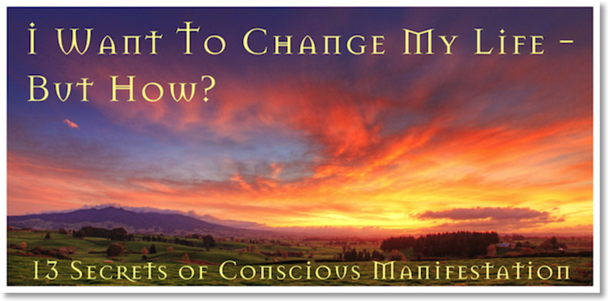 If you are ready to learn the proven beliefs, secrets, wisdom teachings and processes that will increase your manifestation success dramatically, then come join a small group of students on this life changing journey.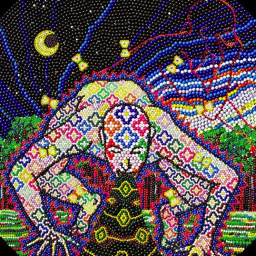 We will be a maximum of 16 students supported by 2 teachers and 1 previous graduate of this course, in a full immersion in.sane.ly great experience! Nestled in a beautiful and simple Isis Cove retreat center to support our journey together. Location is about an hour drive away from Asheville, NC, USA.

We will meet for 2 weeks for a full immersion life changing course. And we will together identify and discard the biggest hurdles that keep most people from being successful manifest-ors.

We will shed light on common reasons why most have difficulty manifesting their goals. And start clearing many of our old outdated programming scripts.

And we will learn and embody 13 of the most critical Secrets necessary to master conscious manifestation. Secrets, if practiced, embodied and lived, will change your life. If you are ready.
Course Topics
Universal Laws of Manifestation

Universal Laws of Magnetism
• Spiritual Laws of Karma
• Creation Process
• Proper Goal Setting
• Formulae for Success
• Planning
• Resourcing
• Clearing Hurdles
• Mastering Money, All About Money
• Patience and Perseverance

Integrity

Gratitude and Pay-It-Forward
• Formulae and Process for Successful Manifestation
Method to Our Miracles

At Krmel, we strongly believe that theoretical knowledge does not easily produce the desired real-life results, unless one integrates the knowledge into real-life practices via experiential, anchored, integrated practically usable exercises, steps and practices.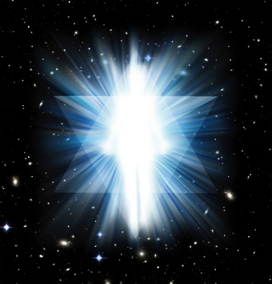 Therefore, our courses consist of 3 parallel tracks interwoven to in-take

1) Lessons
2) Experiential Exercises
3) Anchoring/Embodiment


Clearing the Outdated Debris


A full vessel cannot receive more goodies!!! Can it?
A bowl must have some empty room to receive more goodies.

We are many things as human beings. And one of them is that we are a very powerful computer. A computer does what the programs installed tell it to do. EXACTLY. And NEVER otherwise.

So, in order to achieve different outcomes in our lives, we must change the programs that are running and creating our lives currently.

We have identified some of the most common issues many of us face. And the teachers of this program have spent over 30 years each, in exploring and finding the most effective ways to clear the old out-dated use-less debris. And results to show. To make room for the new 13 Secrets that are proven to create a new life you so desire.

We will share some of our best proven clearing exercises, and practice them together for 2 weeks... to get you on your way to embody the new teachings.


Replacing the Empty Vessel with New Secrets, Wisdom and Beliefs


A brain surgeon does not learn to become a successful surgeon in a weekend. Or even in a year. It takes 5 or 7 or 10 years of focused learning and practice.

Ditto for a star athlete!

And for the Beatles! They had to put in over 10,000 hours of practice to hone their craft; and become good and successful.

The trick is knowing what teachings, beliefs, practices are
worth
pursuing. So that after many years of practice, it will be worth it!!!

We will share the crown jewels of manifestation secrets with you. And start you off with the knowledge, and practices. Enough to apply them immediately in your life to achieve your desired changes and manifestations.

And as you practice these teachings, you will increasingly master them. Over time.

If you do not integrate and apply the practices in your life, after you get home, then there will be no significant change in your life.

We are very confident that you will be soooo excited from your experience of this journey with us, that there is very high probability you WILL see incredible positive change. Most do!!!


Anchoring the New Teachings with the Experiential Practices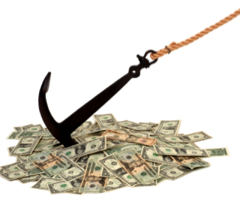 We will spend only about half the course time on the wisdom teachings themselves, and an entire half of our time practicing the teachings through proven exercises and practices to digest, integrate, anchor and embody the teachings in a real-life useful manner.

Of our approximately 80 hours of course time together over the two weeks, we will devote almost an entire 40 hours or more on the experiential embodiment practices!!! Over 13 Practices that will blow your old programming and start to anchor your new programming... and skills to allow you to continue at home!!!

Theoretical knowledge is useless unless one can use it in one's real practical 3D life!
To get results!!
Isn't it?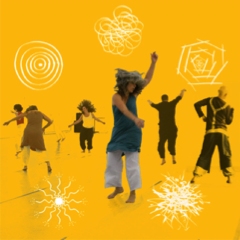 Fun, Funn, Funnn!!!


It has been proven that most people learn better and faster while they are having Fun!!! Sandeep and Iva both did their teacher training with a master teacher who's primary lesson was - teach to have Fun!!!

Everyone accomplishes more if the teacher and the student is having Fun, and enjoying the process.
We will do our best for us all to have some Fun!!!


Guest Appearance by Beloved Linda Star Wolf (
To Share Shamanic Breathwork)

As an added bonus for being at Isis Cove for this course, we are blessed to have beloved elder teacher, Linda Star Wolf coming to share an Intro session with our class in her acclaimed work in
Shamanic Breathwork
.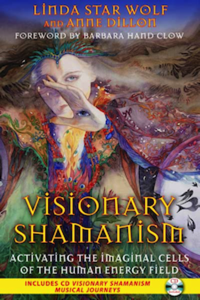 Linda Star Wolf, the author of Visionary Shamanism, Shamanic Breathwork and six other books, is the originator of the Shamanic Breathwork process and the founder of the
Venus Rising Association for Transformation
and of Venus Rising University. She is a teacher and spiritual guide to thousands of people around the world.
How Do We Do This? - This Massive Change Together!... Click here to get a glimpse...
Why I Started Teaching the Secrets of Creation and Manifestation...
a Blog by Sandeep.